Just Published
May 24, 2018
ECDIS Passage Planning and Watchkeeping, 2018 Edition
Fully revised and updated to provide practical guidance on passage planning and conducting the navigational watch using ECDIS.
II260E - book: IMSBC Code and Supplement, 2018 Edition
The IMSBC Code, adopted on 4 December 2008 by resolution MSC.268(85), entered into force on 1 January 2011, from which date it was made mandatory under the provisions of the SOLAS Convention. The present edition incorporates amendment 04-17, which may be applied from 1 January 2018 on a voluntary basis, anticipating its envisaged official entry into force on 1 January 2019.
This publication also presents additional information that supplements the IMSBC Code, such as the Code of Practice for the Safe Loading and Unloading of Bulk Carriers (BLU Code, including BLU Manual) and Recommendations on the safe use of pesticides in ships applicable to the fumigation of cargo holds.
The International Maritime Solid Bulk Cargoes Code and supplement is commended to Administrations, shipowners, shippers and masters and all others concerned with the standards to be applied in the safe stowage and shipment of solid bulk cargoes, excluding grain.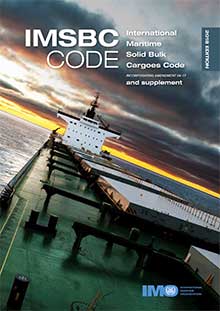 I988E - poster: Escape Route Signs & Equipment Location Markings
This full-colour poster showing the symbols related to escape route signs and equipment location markings as adopted by resolution A.1116(30). As per resolution A.1111(30), the signage in this poster should take effect on ships constructed on or after 1 January 2019 or ships which undergo repairs, alterations, modifications and outfitting within the scope of SOLAS chapters II-2 and/or III, as applicable, on or after 1 January 2019.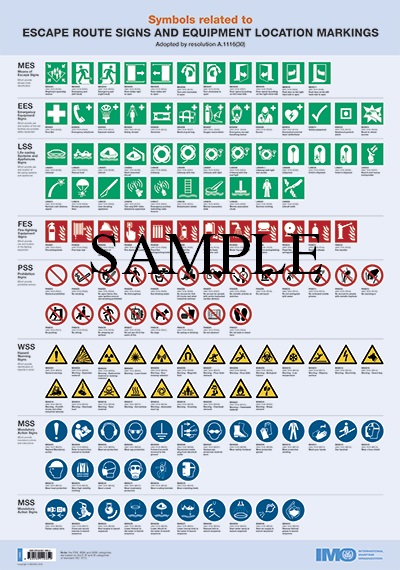 Back to overview